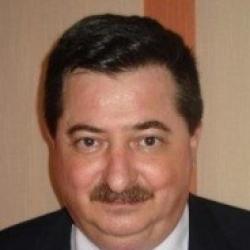 Project manager (Romania)
Mihai Gavrilaş, Professor at the Technical University "Gheorghe Asachi" of Iasi, Faculty of Electrical Engineering, Energy and Applied Informatics, Department of Energy. Graduate of the Faculty of Electrical Engineering, Electroenergetics specialization, in 1984. He obtained the title of PhD in 1994, in the Electroenergetics specialization. Professor at the Department of Energy since 1999. Member of the IEEE-Power Engineering Society since 1994.
leadership (currently I am the director of the Energy Department and coordinator of the discipline group "Electrical Networks and Systems")
good experience in project management - director of over 40 grants and complex research projects with beneficiaries from the industry, in which I coordinated teams with over 6 members (2004 - 2017)
good experience in organizing activities in the field of quality assurance in higher education as an ARACIS expert - over 10 evaluation missions of some university study programs (2006-2008) and an institutional evaluation mission (2007).
member of the Engineering Sciences Commission of CNCSIS (2005-2009).
executive director of the IDENERG scientific research center - Energy Distribution Engineering, recognized by CNCSIS (2001 - 2009)
member of the National Register of Evaluating Experts for the evaluation and financing of scientific and educational programs.